Profile
Profile
Wild Bunch AG was created in 2015 through the merger of the German entertainment company Senator Entertainment AG and the European film distribution company Wild Bunch SA.
The group is a leading independent European film distribution and production services company, listed on the German market and has an average of 134 employees.
The pan-European holding company, based in Berlin and Paris is active in the acquisition, (co-)production, direct distribution and international sales of movies and TV series.
Wild Bunch provides a diversified suite of distribution services: a major player in international sales (Wild Bunch International Sales and Wild Bunch TV), the company has developed a pan-European distribution network and is currently active in five countries:
Wild Bunch has also positioned itself on the market of direct electronic distribution via its French VOD/SVOD service, FilmoTV. Wild Bunch also maintains a strong presence in the world of production, in particular through its Berlin-based brand Senator Film Produktion or in Italy with BIM Produzione.
Furthermore, with the launch of Wild Bunch TV, the company expands its activities to co-production and distribution of TV series dedicated to the international market.
Wild Bunch currently manages a library of more than 2,500 titles.
Well positioned thanks to both a wealth of experience widely recognized by the movie business world-wide, as well as a broad, artistically diverse selection of the best of director-led international cinema, Wild Bunch has facilitated the successful international distribution and success of numerous films, such as The Artist, Blue is the Warmest Color, Dheepan, Drive, Fahrenheit 9/11, The Grandmaster, The Intouchables, The King's Speech, Little Nicholas (Le Petit Nicolas), March of the Penguins, Pan's Labyrinth, Sin City, Spirited Away, Two Lovers, Vicky Cristina Barcelona, Victoria… The company is wholly committed to providing the finest in international cinema to distributors and broadcasters throughout the world.
At the heart of digital revolution, Wild Bunch intends to take advantage of the dramatically changing business paradigm to become a major pan-European modern distribution & (co-)production platform, and to strengthen its policy of expansion and diversification, aimed at providing the new group with adapted sources of profitable growth.
History
History
WILD BUNCH AG
June 2020

- Wild Bunch AG

Wild Bunch and Commerzbank agree on a loan financing of up to 35 million euros due October 2022. The loan is an important part of the financial strategy of the European filmed entertainment group and will be used to refinance an existing bank loan and to reinforce the group's capacity to deploy strategic measures.

October 2019

- Wild Bunch AG

Wild Bunch continues to implement its strategy in production and establishes BIM Production in Italy. The new company will produce Italian television programmes and films in response to growing demand from local customers and electronic distribution platforms.

May 2019

- Wild Bunch AG

Merger of the French companies Wild Bunch Distribution SAS, Wild Side Film SAS and Wild Side Video SAS into Wild Bunch S.A. as of July 31, 2019. Simplification of group structures and optimization of administrative processes will be systematically implemented.

Supervisory Board of Wild Bunch AG decides to reorganize international sales activities by establishing the existing international sales department Wild Bunch as an independent company, Wild Bunch International.

March 2019

- Wild Bunch AG

Senator Film München GmbH sells its stake in Bavaria Pictures GmbH to the co-stakeholder Bavaria Film GmbH.

December 2018

- Wild Bunch AG

Wild Bunch TV succeeded in strengthening its sales activities for international TV series by delivering four new series (TEAM CHOCOLATE, THE OIL FUND, DRAGONSLAYER666, MARY AND MIKE).

May 2018

- Wild Bunch AG

THE MISEDUCATION OF CAMERON POST received the first award in 2018, Desiree Akhavan won the Grand Jury Prize at the Sundance Festival in January.

Exceptionally successful Festival de Cannes 2018 for Wild Bunch; two Golden Palms for SHOPLIFTERS by Kore-Eda Hirokazu and for LE LIVRE D'IMAGES by Jean-Luc Godard as well as the Jury Prize for CAPHARNAUM by Nadine Labaki and the Directors' Fortnight Prize for CLIMAX by Gaspard Noé.

January 2018

- Wild Bunch AG

Wild Bunch Group intensifies production/co-production strategy for films and TV series. Integrated pan-European approach enables synergies and follow-up revenues.

Films such as DEUTSCHSTUNDE, DILILI A PARIS, 3 SAECKE GELD, KINDER DER WEIRDNESS, LA PARENZA DEI BAMBINI, LES INTRUS, QUITTE MOI SI TU PEUX, ES TUCHE ("LOS BUITON"), PETTERSSON UND FINDUS 3, LOTTA LEBEN und MEINE FREUNDIN CONNIE or the second season of OLAF MACHT MUT show the capability and potential of the group.

October 2017

- Wild Bunch AG

With the establishment of a new unit Wild Bunch Digital, the Wild Bunch Group bundles its digital distribution activities. This unit covers the digital topics from e-Cinema, VOD, SVOD, Pay TV and Free TV.

May 2017

- Wild Bunch AG

Films by Wild Bunch awarded with numerous prizes. IN THE FADE (AUS DEM NICHTS) by Fatih Akin won the prize for best actress (Diane Kruger) at the Cannes Film Festival and the Golden Globe for Best Motion Picture – Foreign Language. LOVELESS by Andrei Svyagintsev won the Jury Prize at Cannes and the Best Film Prize at the London Film Festival (BFI).

March 2017

- Wild Bunch AG

Expansion of production & co-production activities in the Wild Bunch Group. The group expands its portfolio with films such as LOMMBOCK and DIE PFEFFERKÖRNER UND DER FLUCH DES SCHWARZEN KÖNIGS or the TV show OLAF MACHT MUT.

December 2016

- Wild Bunch AG

Distribution agreements for more than 10 films since the foundation of INSIDERS already signed, e.g. LOVING (Jeff Nichols), JACKIE (Pablo Larrain) or WIND RIVER (Taylor Sheridan).

September 2016

- Wild Bunch AG

Wild Bunch AG sells its 31.38 % stake in X Verleih AG

May 2016

- Wild Bunch AG

Films by Wild Bunch again win numerous prizes. Director Ken Loach was awarded the Golden Palm at the Cannes Film Festival for his film ICH, DANIEL BLAKE. The film also won the French film prize César for best foreign film. Cristian Mungiu won the prize for Best Director for BACA-LAUREAT. For the animated film THE RED TURTLE Michael Dudok de Wit received the special prize of the jury in the category "Un Certain Regard".

April 2016

- Wild Bunch AG

Successful distribution of the first two TV series international MEDICI: MASTERS OF FLORENCE and FOUR SEASONS IN HAVANA by Wild Bunch TV.

Integrated production approach with great success in Spain. The comedy KIKI, co-produced by our Spanish subsidiary Vértigo, wowed more than 1 million moviegoers, placing it among the top 5 Spanish films in 2016.

March 2016

- Wild Bunch AG

Wild Bunch AG sells its 50 % stake in deutschfilm GmbH

September 2015

- Wild Bunch AG

Wild Bunch launches Wild Bunch TV, extends its activities to coproduction and distribution of TV series dedicated to the international market, and announces its first two series.

June 2015

- Wild Bunch AG

Senator Entertainment AG renamed Wild Bunch AG after the approval of the general meeting.

June 2015

- Wild Bunch AG

Wild Bunch Germany releases Victoria, directed by Sebastian Schipper and coproduced by Deutschfilm. A German movie phenomenon, shot in a single take. Victoria received numerous awards from German industry "Deutscher Filmpreis" : Golden Lola for best movie, best director, best actress (Laia Costa), best actor (Frederick Lau), best photography, best music, best sound

May 2015

- Wild Bunch AG

Wild Bunch won 4 awards at Cannes Films Festival 2015, including the PALME D'OR :

Palme d'or for Dheepan by Jacques Audiard (Wild Bunch Int'l Sales – Bim)

Best Actress ex-aequo for Rooney Mara in Carol by Todd Haynes (Vertigo)

Best Director for The Assassin by Hou Hsiao-Hsien (Wild Bunch Int'l Sales)

Best Screenplay for Chronic by Michel Franco (Wild Bunch Int'l Sales – Wild Bunch Distribution)

May 2015

- Wild Bunch AG

Launch of INSIDERS a new international sales company based in L.A. and dedicated to the selling of independent movies with budgets above 15 M$.

March 2015

- Wild Bunch AG

Launch of e-Cinema activities, designed to offer an effective alternative distribution for movies, with the objective of creating "event" releases in order to reach the largest public possible.

February 2015

- Wild Bunch AG

Successful completion of the merger of the two entities and reorganization of the German operations under Wild Bunch Germany.

As part of the merger, the four founding partners of Wild Bunch contribute their shares and become the largest individual shareholders of the new company, while Senator's biggest shareholder SWB Entertainment Investment SA becomes the prominent shareholder of the new company with about 66% of the share capital. In the process, Senator's supervisory board appoints the managing directors of Wild Bunch S.A. Vincent Grimond, Vincent Maraval and Brahim Chioua to the Management Board of Senator.
WILDBUNCH
SENATOR
2014

- Senator

Helge Sasse resigns as CEO of Senator Entertainment AG after 8 years. The supervisory board appoints CFO Maximilian Sturm as sole chairman.
Under his Chairmanship, Senator Entertainment AG implements comprehensive recapitalization and restructuring measures: capital reduction in a ratio of 4:1, cash capital increase and debt-equity swap generating a global equity increase of 24 M€ .

2014

- Wild Bunch

Wild Bunch and Senator announce their intention of joining forces
Launching of the first European e-cinema entity
"Welcome to New York", first pan-European e-cinema release

2013

- Wild Bunch

Palme d'Or for "Blue is the Warmest Color"

2012

- Senator

Senator partners with Bavarian Film Production GmbH ti set up production company Bavaria Pictures GmbH
The company's most successful film: "Ziemlich beste Freunde" reaches more than 9 million admissions

2012

- Wild Bunch

117 awards for "The Artist", including Academy Awards® for Best Picture, Best Director, Best Actor…

2011

- Senator

Founding of Senator Film München GmbH, a production company mainly specialized in children entertainment
Academy Awards® for Best Picture, Best Director, Best Actor, Best Original Screenplay for "The King's Speech". Acquired in cooperation with Wild Bunch, the film was released in France by Wild Bunch (3 million admissions) and in Germany by Senator (2.4 million admissions)

2011

- Wild Bunch

FilmoTV offered as part of Orange's triple play offer/bundle
Acquisition of a majority stake in Vertigo, a distribution company in Spain

2009

- Senator

Founding of Senator Film Köln GmbH and Deutschfilm GmbH both production companies dedicated to German films.
German release of The Reader (2.2 million admissions). Best actress Oscar for Kate Winslet.

2009

- Wild Bunch

Launching of Wild Bunch Germany, headed by Marc Gabizon
French release of "Le Petit Nicolas", number 1 film at French box-office of the year with 5.7 million admissions.

2008

- Senator

Senator sells its stake as majority shareholder in X-Filme Creative Pool GmbH to its shareholders

2008

- Wild Bunch

Launch of FilmoTV, the first VOD/SVOD service in Europe
Golden Lion for "The Wrestler"

2007

- Senator

Sale of 50% of Central Film Verleih GmbH to Wild Bunch.

2007

- Wild Bunch

Extension of the European Distribution network

Acquisition of a majority stake in BIM Distribuzione in Italy, independent distributor in Italy.

Creation of Wild Bunch Germany, dedicated to film distribution in Germany, and acquisition of 50% of Central Film Verleih, a booking and billing company.
Second round of financing of Wild Bunch

Capital increase subscribed by Continental Entertainment Capital (CEC), subsidiary of the US financial institution Citi,
Backed by CEC, creation of a venture dedicated to the acquisition of feature films : Continental Films

Golden Palme for "4 Months, 3 Weeks and 2 days"

2006

- Senator

Roland Berger and HSW acquire remaining shares from Deutsche Bank AG from the 2004 capital increases

2006

- Wild Bunch

Exception Wild Bunch gives up the Exception name and operates as Wild Bunch.
Agreement with Fidélité (French producer) for the coproduction and distribution of its movies.
Best documentary Academy Awards® for "March of Penguins" (US box-office : 77.4 M$)

2005

- Senator

HSW GmbH (Helge Sasse) acquires 50.09% of the share capital

2005

- Wild Bunch

Reinforcement of financial structures :

First round investment extension : 18 M€, Virtual Studios becomes shareholder
Creation of a joint-venture (Virtual Films) with Stark Investments (via Virtual Studios) dedicated to the acquisition and coproduction of feature films.

2004

- Senator

Submission of applications for insolvency by Senator Entertainment AG, Senator Film Produktion GmbH, Senator Film Verleih GmbH and Central Film Verleih GmbH

2004

- Wild Bunch

Constitution of the direct distribution network in France :

Acquisition of Wild Side Films and Wild Side Vidéo (video distribution in France).
Acquisition of a majority stake in a theatrical distribution company, Pan Européenne Edition (Wild Bunch Distribution).

First equity investment : 13 M€.
Golden Palm for "Fahrenheit 9/11"

2003

- Senator

Outstanding successes for two German productions "Das Wunder von Bern" (Senator) and "Good Bye, Lenin!" (X-Filme)

2003

- Wild Bunch

Best Animated Feature Academy Awards® and Golden Bear for "Spirited Away"

2002

- Senator

Equity stake in X-Filme Creative Pool GmbH increased to 56.52%

2002

- Wild Bunch

The 4 founders, Brahim Chioua, Vincent Grimond, Vincent Maraval and Alain de la Mata, launch Exception Wild Bunch,
Founders seed the company with 2.3 M€, acquiring the brand and its current slate of movies from StudioCanal, company which they had run for 8 years.

2001

- Senator

Launch of international business under management of Senator International, Inc.

2000

- Senator

Acquisition of a 25.1% stake in X-Verleih AG and in CinemaxX AG (25% + 1 share).

1999

- Senator

Acquisition of Central Film Verleih GmbH, a booking and billing company
Berlin IPO on the Neuer Markt segment

1988-1999

- Senator

Senator's productions "Manta, der Film", "Heavenly Creatures", "Comedian Harmonists", "Die Apothekerin" and "Aimee und Jaguar" become instant domestic and         international successes for Senator.

1987

- Senator

Founding of Senator Film Produktion GmbH, a production company for German movies

1986

- Senator

Founding of Senator Entertainment AG, a holding company for German activities

1979

- Senator

Founding of Senator Film Verleih GmbH, a German theatrical distribution company
Boards
Boards
Management Board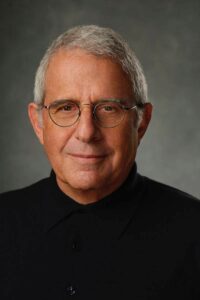 Ron Meyer CEO
Since November 15, 2021: Management Board member of Wild Bunch AG
1995 – 2021: President and Chief Operating Officer of NBCUniversal
1975 – 1995: Co-Founder and President Creative Artists Agency (CAA)
1970 – 1975: Television Agent William Morris Agency
1966 – 1970: Paul Kohner Agency
1961 – 1965: Service in the US Marine Corps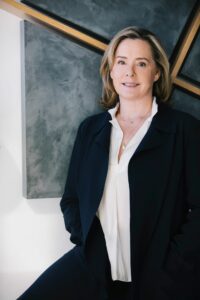 Sophie Jordan Co-CEO
Since November 15, 2021: Management Board member of Wild Bunch AG
2011 – now: Board member of Paris Saint Germain Football Club (PSG) and PSG Foundation
2013 – 2021: General Counsel of beIN MEDIA Group, board member of beIN MEDIA Group, Digiturk and Miramax
2003 – 2012: Cabinet Sophie Jordan – founder of a boutique law firm specialised in media law in EMEA
1991 – 2003: Canal+ Group, business and legal affairs


Supervisory Board
Tarek Malak, Berlin
Chairman
Tennor International Services B.V. (Berlin Branch)
(Short CV – German only)
Kai Diekmann, Potsdam
Deputy Chairman
Journalist; StoryMachine, Deutsche Fondsgesellschaft SE
(Short CV – German only)
Pierre Tattevin, Paris
Supervisory Board Member
Attorney at Law; Partner and Managing Director at Lazard Investmentbank Ltd.
(Short CV – German only)
Arjun Metre, Santa Clara
Supervisory Board Member
Head of Sports, Media & Entertainment Related Investments at Tennor Holding B.V.
(Short CV – German only)
Contacts
Contacts
Berlin
Wild Bunch AG
Knesebeckstrasse 59-61
10719 Berlin
Germany
Tel : +49 30 88091-700
Paris
Wild Bunch SA
65 rue de Dunkerque
75009 Paris
France
Tel : +33 1 43 13 21 15